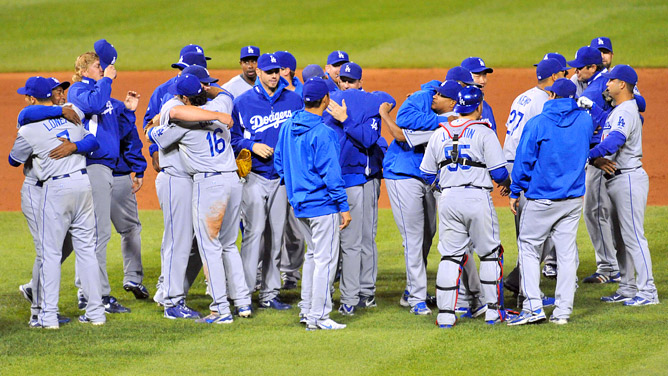 The Los Angeles Dodgers beat the St. Louis Cardinals 5-1
on Saturday, clinching the NLDS victory with a sweep and are advancing to the National League Championship Series.
W00t!!!!!!!!!!!
They play the winner of the (currently snowed-out) Phillies-Rockies NLDS round next Thursday. So who's it gonna be, Dodger fans? Philly or Colorado?
The Militant wants the Dodgers to take on the defending World Champs Philly in the NLCS. Why? Aside from avenging last year's playoffs, if they can beat 'em,
they can win the World Series
. Whutchu think?